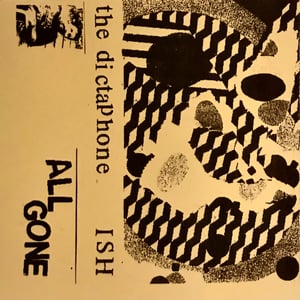 $

7.00
The Dictaphone hails from France & is a One Man Band creating multi tracked hysteria full of paranoid energy & spacious treatments these art rock tunes never leave a dull moment to spare. It's the type of material where you hear something new every time, drawing the ears back for repeated auditory meltdowns. Drum beats blister in almost tribal patterns similar to that of Flowers Of Romance Era Pubic Image Ltd while synth burst create a near tranced like atmosphere of Der Plan or C.O.M.A with a overall dystopian future edge reminiscent of 70's Cabaret Voltaire.
ALL GONE APPROVED 2021
Cassette burner D.I.Y all the way
you know how we bum.
https://allgonelabel.bandcamp.com/album/ish